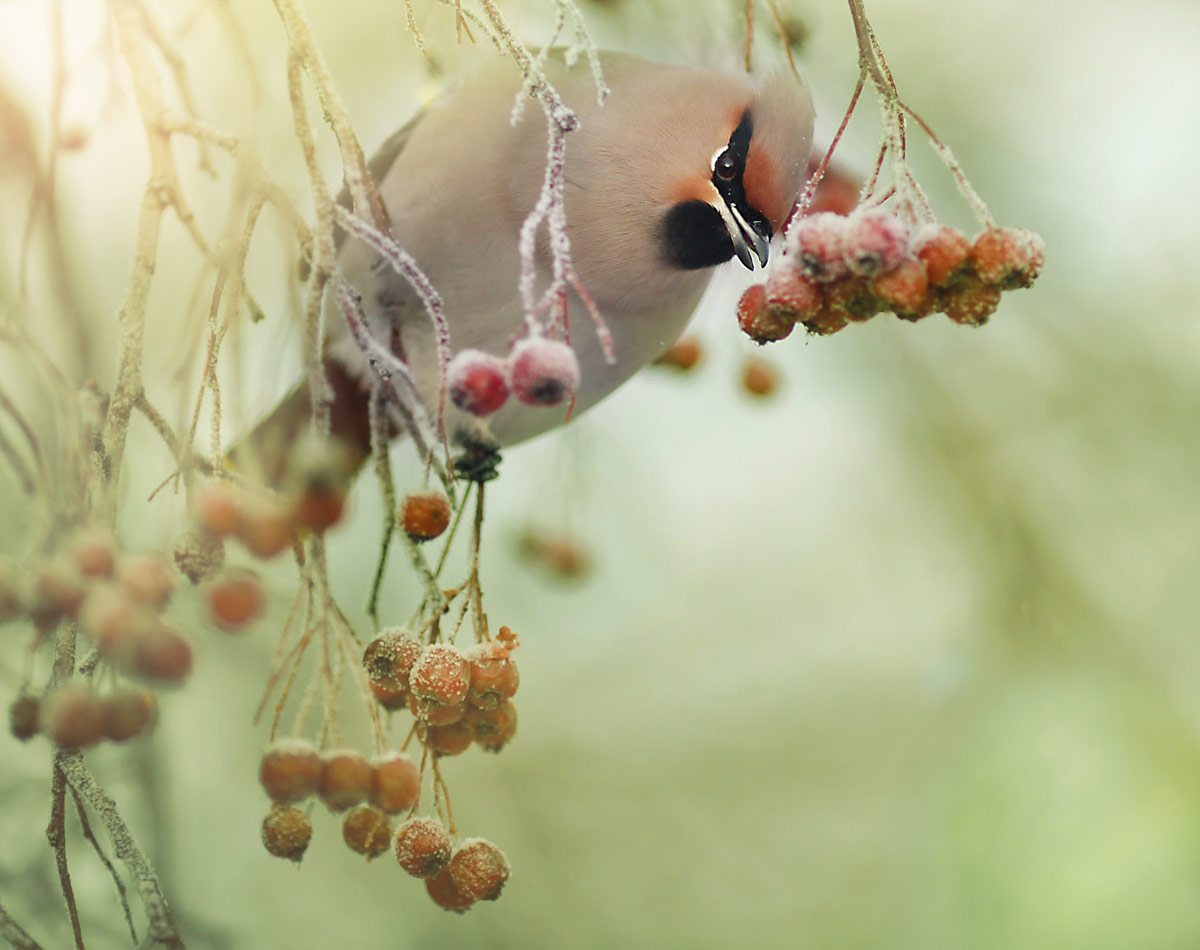 An effective protection against bird strike for large surfaces is our birdsticker®. The bird applications made from transparent foil show great protection results. For the best results multiple birdsticker® have to be applied over the entire glass surface.

The greatest advantage of the birdsticker®:

Longevity and durability! Once applied, they last for many years. Furthermore, you can still clean your glass surfaces with mild cleaning products.

How it works
That humans and birds perceive the UV spectrum differently has been known for a long time. The birdpen® and birdsticker® use this fact. Bird strikes are very complex topic: Not only the surrounding and light conditions but also the time of year and reflection on windowpane play a major role

With the birdpen® and birdsticker® you receive high quality products. For humans the stripes and bird applications are nearly invisible. They have a special UV coating which is perceived by birds as an obstacle. They are ideally applied from the side of which the birds approach the window. Both solutions differentiate themselves from other products on the market in terms of handling and looks.



How to buy the birdsticker®
End-customers

Trade partners

Key accounts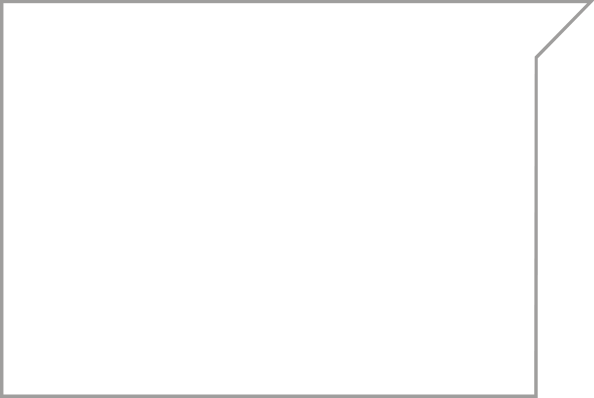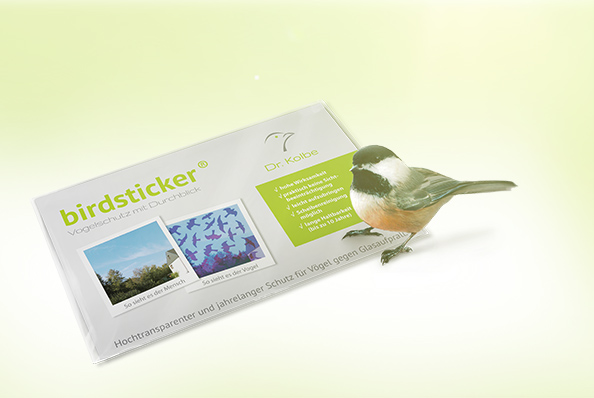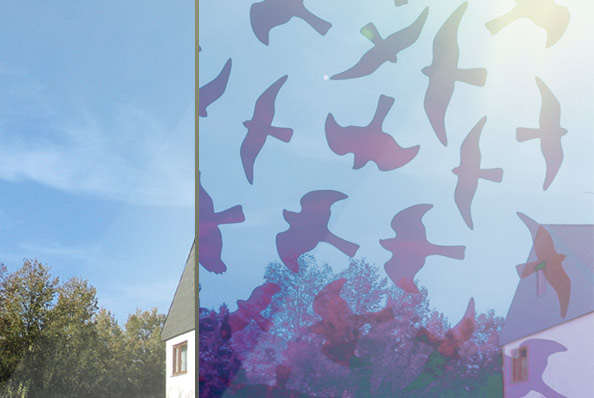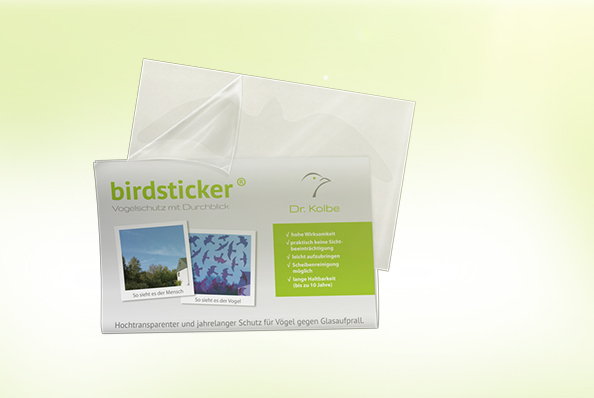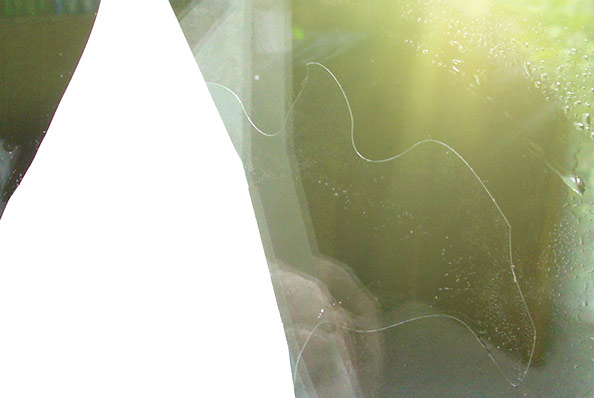 Downloads: